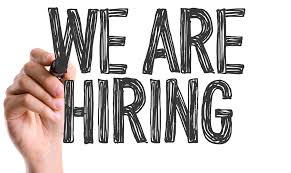 The French CNAP (Conseil National des Astronomes et Physiciens) will recruit in 2018 (Spring session) Assistant Astronomers (Astronomes Adjoints). The description of the duties can be found below :
Duties for 2017 :
Finalizing the specifications of the instrument. Interface between the Science and technical teams (system group)
Observational tests of key specifications using current and future instruments (KMOS, MUSE, MOONS…)
Sky correction test for fiber and multiple-IFUs instruments. Determination of the optimal observational strategy to observe extremely faint objects with the two modes.
Setting-up and exploiting a focal plane simulator integrating optical responses from the complete instrumental chain and atmosphere in order to validate feasibility and execution of large surveys.
Preparing large surveys with MOSAIC: preparation tools, reduction, observation analyses, data simulation for the DRS, definition of high and low-level catalogues, definition of the "releases" for the large public surveys.
These tasks should evolve within the development of the instrument, first towards specification tasks and sub-systems performance studies, second towards accurate modelization of those and finally towards characterization and validation along with the integration, test and sky commissioning phases.
If you have any questions about those positions you can contact François Hammer, Principal Investigator of MOSAIC.
Taches de services (2017) :
Finalisation de l'ensemble des spécifications de l'instrument. Interface entre les équipes scientifique et technique (groupe système).
Tests observationnels des spécifications clés en utilisant les instruments actuels et à venir (KMOS, MUSE, MOONS,...)
Test de la correction du ciel pour instrument fibrés et à IFU multiples. Caractérisation de la stratégie observationnelle optimale pour observations des objets extrêmement faibles dans les deux modes.
Mise en place et exploitation d'un simulateur de plan focal intégrant les réponses optiques de l'ensemble de la chaine instrumentale et atmosphère pour valider la faisabilité et les temps d'exécution des grands relevés en projet.
Préparation des grands relevés avec MOSAIC: outils de préparation, réduction, analyse des observations, simulation de données test pour le DRS, définition des catalogues de bas et haut niveau, définition des "releases" des grands relevés publics.
Ces tâches devront évoluer au cours du cycle de développement de l'instrument vers des tâches de spécifications et d'étude de performance des sous-systèmes, puis de modélisation fine de ceux-ci, et enfin de caractérisation et de validation au cours des phases d'intégration et de tests puis de "commissioning" sur le ciel.
Pour toute question relative à ces offres d'emploi, merci de contacter François Hammer, P.I. de MOSAIC.